Looking for the best bars in Itaewon? Itaewon is located approximately 4KM from Seoul, but if you're heading out for a drink and have no interest in moving too far, it can help to know where the best bars are within walking distance!
In the coming years, it will be hard for anyone to ignore the city of Itaewon. Known for its vibrant nightlife and delicious food, the city is quickly becoming a favorite destination for tourists and locals alike.
Itaewon, which is next to the sizable Yongsan American Garrison, was once despised by residents as a filthy, red-light neighbourhood. But in recent years, Itaewon and its neighbouring suburbs, including Kyunglidan and Haebangchong, have undergone a significant rebirth to fast become one of Seoul's trendiest neighbourhoods.
Along with cool lounge bars and some of Seoul's top party venues, this neighbourhood is home to several chic international restaurants. Itaewon emerges as one of Seoul's premier party districts after dark.
The audience is an intriguing patchwork of all identities and backgrounds, with a small but vibrant Muslim community (focused around Korea's only mosque), the LGBT community (with a number of well-known bars and clubs), and a diverse array of nationalities and cultures dispersed throughout.
The Leeum Samsung Museum of Art, one of Korea's top art museums, as well as a number of mid-range to upmarket restaurants and cafes can be found in Hannam-dong, which is toward the eastern end.
Whether you're looking for an amazing spot to enjoy some drinks or want to explore all that Itaewon has to offer, we have the perfect guide for you.
The Globe
As the name implies, Globe boasts a diverse international clientele, and in addition, the music, the ambiance, and the feelings are all international. The establishment has undergone numerous adjustments in recent times, but only positive. The Globe is expanding and changing as it becomes more welcoming to customers, more vibrant with elaborate food and drinks, and larger overall.
The owner, occasionally remodels and alters the interior design to demonstrate a contemporary culture, a vintage culture, or occasionally a fusion to blend forms of design. The setting changes with the owner's imagination. Recommended to anyone who like art, interior design, fantastic music, positive energy, and a night to remember for years to come. from a client who is incredibly happy and impressed.
The Blacklist
Blacklist is a tiny, ultra-chill artisan cocktail bar located in Seoul's Itaewon neighbourhood. Other bartenders in the area strongly praise this location, and it was easy to see why.
Located on the third floor of a multi-story storefront on a busy street, but there is an exterior sign, so you just need to look closely to find it. The speakers are blasting great music, and there is a laid back atmosphere that's welcoming and convinces you to seat for it. The handcrafted cocktails are shaken and stirred. It is a cosy, little modern urban establishment. While you're there, order an Old Fashioned or a traditional Daiquiri.
The Lord
Excellent location for a few whiskies – each one comes with a tiny accompaniment, such as cheese or chocolate. Whiskey on Tuesday only costs $5 per pour, which is not too bad in a neighbourhood like Itaewon. What more could you want than a helpful service and fine whiskey at an even better price?
The wait staff are helpful and speak enough English to ensure a smooth experience. For the location, the cost of the cocktails and meal was excellent.
The atmosphere is really pleasant and fits the area's interest in antiques. It's like entering the 1940s. It almost seems too inexpensive when you take your surroundings into consideration.
The Leeum Samsung Museum of Art, one of Korea's top art museums, as well as a number of mid-range to upmarket restaurants and cafes can be found nearby.
Sam Ryan's Sports Bar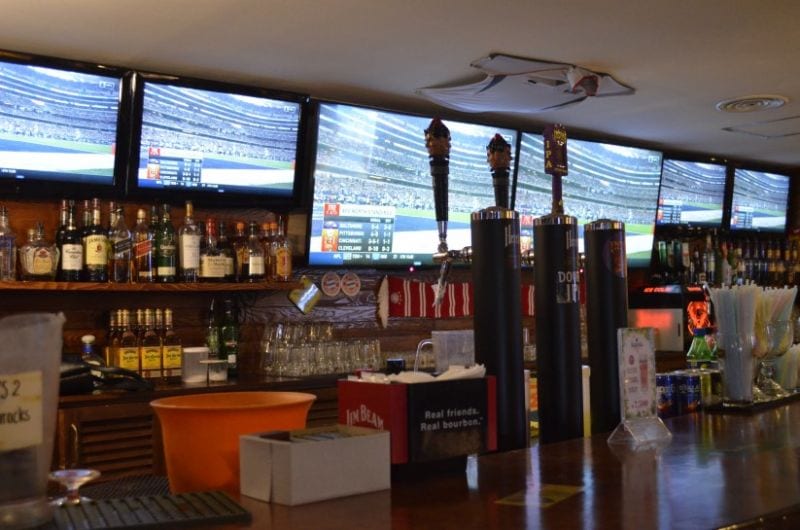 In Itaewon, Sam Ryan's is situated behind the Hamilton Hotel. Numerous televisions throughout the establishment display American sports, while Premiership football and rugby can also be seen upon request.
a reliable, family-run sports bar with above-average food! I'll tell you, this is one of the few pubs in Seoul's Itaewon district where I virtually always order supper, even though I always drink a beer (or three) everytime I visit! Not just me, but many other patrons of the restaurant, also offer the chef high praise for the curry chicken. salmon steak, scrambled potatoes, and chicken fingers are all available.
Pub-sized portions are large enough to satisfy a man with a "genuine" appetite. Okay, to be fair, they provide a little bit too many hash browns and could use a bigger salmon steak, but those are minor issues in the grand scheme of things. Good range of cool draught beers, including Kilkenny. Lively location with a mixed population of "foreigners" and Koreans who are seated or standing close enough to strike up a conversation with one or two strangers… However, I believe a weekday trip is preferable to a weekend excursion. On some weeknights, they close around midnight, so beware!
Prost Pub And Grill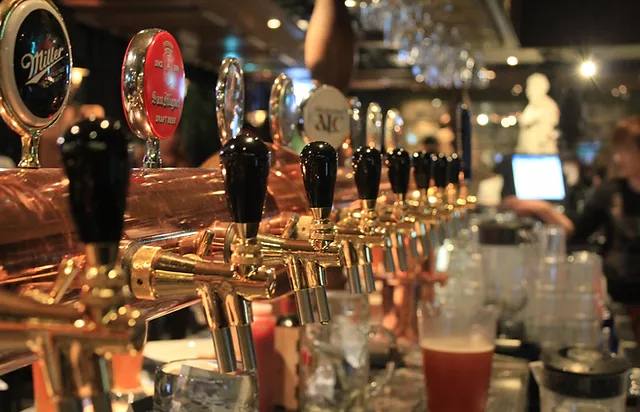 A very stylish, affluent, and young clientele. A free and laid-back bar with European influences is available for your enjoyment 365 days a year.
Menu has a variety of pub classics and signature items such as homemade burgers and sausage samplers. Customers are constantly lining up for the DJ and music, which offers a comprehensive beer and beverage menu in addition to trademark variety of pub fare.
Privilege Bar
Excellent selection of cocktails, and good to very good bar food. Great music in the background as well. Outside was open, but too cold to be usable – I imagine this is wonderful in the Summer months though,
Very nice and fun place to go for lite food, and good drinks. Nice views, good people watching. This bar has great selection of drinks including creative cocktails and whiskey, even mock-tails. Fancy interior and friendly staffs here made our night.
If I had to choose one bar to try in Itaewon, it would be Privilege Bar. It's an extremely high end restaurant and a nice place to be. The view is great as you can see above and
Found somewhere not on this list? Let us know.