If you've ever visited a Korean-style pub, you are aware of how difficult it may be to make new friends. The bar layouts do not adhere to the drink and mix feng shui laws, and everyone is there with friends. So if you're a lonely and thirsty in Korea, go meet people at one of these 10 foreigner-only pubs in Seoul!
The Bulldog Pub
In Gangnam, not every bar is flashy and fashionable. The Bulldog Pub has an incredibly cosy setting and consistently friendly bartenders. They'll play almost any song you request, which is great news for anyone who are choosy about their music. The fact that they serve their complete pub menu till they close is one of the biggest advantages, though. Shots are the best way to get people to mix here.
The Rose And Crown
If you are from or have ever been to the UK, you'll know that a large percentage of pubs there are called the Rose & Crown, The Red Lion, The Swan or something like this, so you'll be super happy to see this little piece of England down the street in Seoul! This is obviously one of the best Itaewon bars for foreigners.

There is a sizable beer menu and pub fare that will satisfy. It gets simpler and easier to mix and interact with tables as the night goes on. However, as the tables by the windows may be extremely romantic, we also suggest Rose & Crown for a drink following a lovely date. Start a darts competition or play a game if you prefer something more single-friendly.
Phillies Sports Bar
For those residing in Seoul's Haebongcheon district, which is heavily populated by foreigners, Phillies is the preferred sports bar. There are numerous large-screen TVs in the pub, and they all play the current season's sports. Naturally, they also make one of Seoul's top Philly Cheesesteak sandwiches. When the weather is great, you can set up shop on the patio and wait to approach passing friends or acquaintances and invite them to join you for a beer.
Dillingers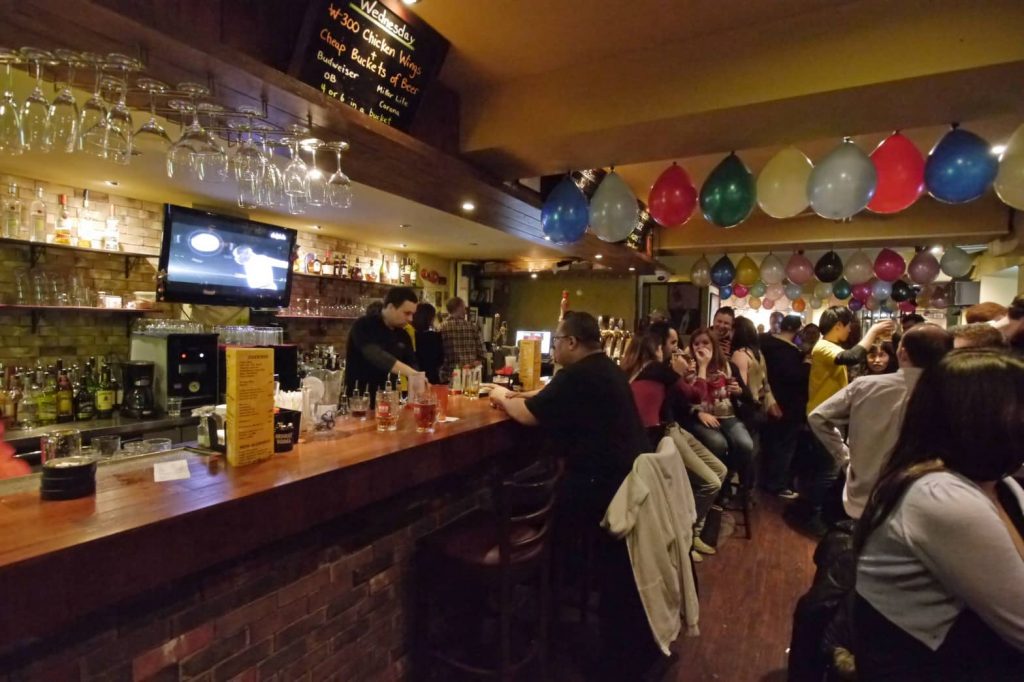 Address: 72-32 Itaewon 1(il)-dong, Yongsan-gu, Seoul, South Korea
If you're looking for a pub while wandering around Itaewon, Dillinger's is a great option. This pub is actually noteworthy because of the music, which features a wide variety of American music from the 1990s to the present. An additional Thursday trivia night (pub quiz) and trivia league events are held at this foreigner-only bar in Seoul. The Mason Jar Double, a good inexpensive way to get high, is the best special. On trivia night, grab a mason jar and propose joining an existing team or forming a friendly competition with another team. Nothing fosters sociability like cheap alcohol and pointless information!
Glam
Do you prefer elegant beverages and gorgeous people? The ideal lounge in Seoul to mix with Itaewon's glam crowd is called Glam. You can choose to have a seat at the bar or at a table for a more intimate experience (reservations needed on weekends). The room's horseshoe-shaped bar is in the centre, giving it the ideal spot for admiration and admiration to reciprocate. Drinks are tasty but expensive here, but nothing is expensive if someone else buys it for you! Additionally, Glam is quite welcoming to foreigners but caters mainly to Korean customers.