If you know Seoul, you know it has THE best Kimchi in the world, but to benefit from this you'll need to know exactly where to buy kimchi in Seoul.
With an abundance of them to choose from, it can be hard to know where to find the best Kimchi in Seoul. Here are five tips on how and where to find the best Kimchi in Seoul without leaving your doorstep.
Myeongdong Kyoja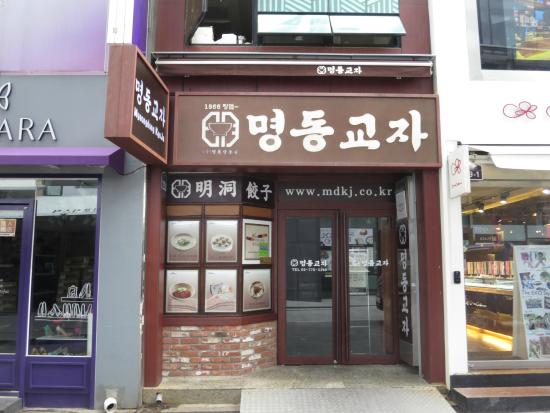 The menu does not offer endless options but the restaurant is a classic! Once you go there you become a regular, even if you're a tourist in Seoul.
With endless servings of Kimchi and the delicious Kalguksu, you'll always want to return this magical yet humble restaurant.
The devotion of the patrons has helped Myeongdong Kyoja become known as Korea's national noodle restaurant. Furthermore, visitors like the Chinese and the Japanese began to refer to Myeongdong Kyoja as the renowned kalguksu restaurant. Myeongdong Kyoja will continue to work to enhance our service in order to live up to the high expectations.
Woo Lae Oak
Woo Lae Oak, hailed as one of Seoul's top kimchi eateries, has been dishing out consistently excellent meals since 1946. The family-run business is hidden away in one of the busy commercial areas of Eulji-Ro.
The restaurant's atmosphere is roomy and immaculate. Enjoy their famous cold buckwheat noodles from Pyeongyang, which are served with broth or a hot sauce, as well as their tableside-grilled bulgogi.
Gwanghwamun Jip
Gwanghwamun Jip, a local institution that occupies a little back alley corner, is well known for its kimchi stew, also known as kimchi jiggae.
The stew is prepared in a sizable pot to be shared, and it is cooked there while it boils. As the broth flavours the broth, fatty pieces of pork tempt the appetites of onlookers. The hearty dish is the ideal way to warm up during Korea's chilly winter months since it pairs nicely with the savoury and supple gyeran mari (rolled egg omelette).
Museum Kimchikan
What could be better after visiting these great Kimchi restaurants than to finish with the famous Kimchi museum?
The Museum Kimchikan in Insadong is arguably the greatest site to learn about the famous cuisine and all of its varieties including older recipes and the instant variety (Rameyon). Visitors can discover more about kimchi, its variations, and its components here.
They can also get a close-up, microscopic view of the lactic acid bacteria that contributes to kimchi's beneficial properties. In addition to its permanent exhibitions, Museum Kimchikan offers kimchi tasting events and cooking lessons where guests may learn how to make traditional tongbaechu kimchi as well as baek (white) kimchi.
There are English, Japanese, and Chinese audio guides available, and a docent-led tour of the museum is offered at specific times. The official website of the museum accepts online reservations.
I hope this article guides you on where to find the best kimchi in Seoul and if you feel like I've missed somewhere off this list, let me know. Also, check out our guide on where to buy the best rameyon!