So, you've recently graduated from high school, and you're thinking, "Studying in Korea looks amazing, I want to study there!" But how?! You're not alone. Korea's rich cultural diversity makes it an excellent place to live, study, and work. We will outline the dos and dont's to help you understand how Korean universities operate and what they look for in prospective students. So listen up! Let's examine this methodically and reduce it as much as possible: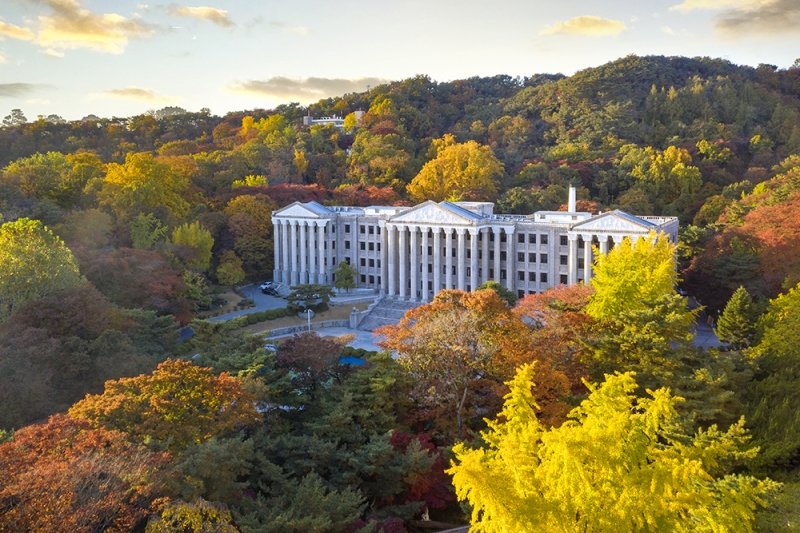 Why should you study in Korea?
Because the education system is second to none…obviously! But, regardless of how much you adore Korea, you must be aware of the obstacles you will face, such as the environment, homesickness, and so on. Aside from that, if you are a tough cookie, Korea should be one of your greatest experiences! Here are some reasons why Korea is so amazing:
The 15th most developed economy in the world, Korea offers several career chances to foreigners.
A variety of culture and language-based programmes will guide you to the heart of South Korea's urban centres.
The natural beauty, four distinct seasons, and contrasting landscapes of a small country like Korea make for excellent exploration. Examine it for yourself.
The rich culture of Korea will interest you, and many historical features have been retained in current Korean cities.
Even though Korea is a split nation, it has grown economically, diplomatically, and strategically significant to countries such as China, Russia, Japan, and the United States.
This is what makes Korea an attractive study destination for international students.
Three university application steps;
There are numerous universities from which to pick in Korea. This makes it easier for you to select the university that best suits you. But where should I begin, you might ask? Remember that independent research is the finest advise we can give you. Create a list of the universities that you find intriguing. Are you a man of the arts? Are you an expert in mathematics? Whatever fits you, make a wise decision. A further consideration is the application process, which is often conducted entirely in Korean (although many universities
are striving to make the application process available in English to make it easier for international students).
1.) Do not procrastinate.
Seriously, DO NOT put things off! As application deadlines approach, you will become increasingly frustrated. Universities in Korea administer entrance tests only once every year (usually in October or so). If you miss the initial application deadline, you must consume another birthday cake before you may reapply.
2.) University exhibitions
This is similar to the science fairs and career fairs you've always attended in high school, with the exception that this is a University fair. Korea is excellent at conducting university fairs annually for students interested in studying in Korea. Although this is more prevalent in larger cities such as Seoul, the majority of Korean cities host university fairs where universities congregate to recruit international students and showcase their programmes. Make sure you attend at least one of these university fairs to determine your best option. It is quite useful! If financial difficulties prevent you from flying to Korea, contact the university personnel (very early) for more information. This is the optimal alternative.
Typically, many university counsellors will be available to help you better comprehend the institution. They will instantly assist you through the entire application procedure, and some even accept applications on the same day.
3.) Get your paperwork.
Now you know the university you wish to attend. You are aware of all the dates, etc. Now comes the difficult part. It is time to get your high school transcripts, recommendation letters, etc. Start this procedure as soon as you can. There will be other university fairs throughout the year at which you can learn more about your options. The majority of them will have completely different admission standards, therefore it is crucial that you contact them in advance to ensure that you have everything you need when you decide to apply. Do not put off doing this!
If steps one, two, and three are intact, you have mastered the difficult material. Now let's move on to frequently asked questions.
Lets talk about intelligence and grades
Define clever. Many individuals erroneously believe that there are as many chances for international students to study in South Korea as there are for South Korean students to study abroad. You may believe that the typical prerequisites include excellent grades, amazing Korean language abilities, and a mountain of cash to cover tuition and living expenses, but you are WRONG! In reality, some colleges offer a very high foreign enrollment quota; hence, it may be easier for you to enrol in a Korean university than for a native Korean!
What level of Korean should you attain?
Different universities will have different admission requirements. Some require Korean, while others do not. Some colleges, for instance, will want you to obtain exceptionally high grades on your Korean proficiency exams, participate in several extracurricular activities, etc. In reality, though, the only thing that matters is how "well-rounded" you are.
Are you an open guy/girl? You can still be admitted even if you performed poorly on the test of Korean proficiency. Trust us! Consider the Korean exam your confidence test. Do you intend to attend college seriously? That is it.
You will be shocked to discover that most institutions expect international students to be proficient in Korean, despite the fact that you are not. The universities simply want students to take attending their institutions seriously. Even if you performed poorly on the test, your Korean will improve drastically over time. However, if you worked hard to demonstrate your willingness to try on your application, you should be readily considered. What truly matters in a person is their well-roundedness!
The recommendation letter
Additionally, recommendation letters play a significant role in the application process. It serves as evidence that you are a valuable member of the university community. Ensure you begin acquiring them well in advance of your trip to Korea. Communicate with your High School professors and, if you have one, your part-time employment (if you have one) to obtain strong recommendation letters that can demonstrate to the university of your choice what type of student you are! Also, ensure that you make many copies of the letter and that your professor signs each one. You'll be overjoyed to learn that your recommendation letters helped you gain admission to the desired university.
Submission
Finally, everything has come together. Now all that remains is to submit you application! This is the simplest step. Keep in mind, however, that Koreans take deadlines very seriously. If you submit your applications too late, you will forfeit your opportunity of admission to the institution of your choice.
Korea is famous for its excellence in academics. While Korea ranks 82nd in international students as a percentage of its total enrollment, it ranks 11th in the number of its universities in the top 100. Korea's universities are young, with 67% of universities established in 1959 or earlier. Uijeongbu and Kangwon are in the top 100. Universities in Korea have begun increasing the number of international students and are actively seeking international students. if you are a teacher looking to teach in South Korea, check out our article on how to start teaching.